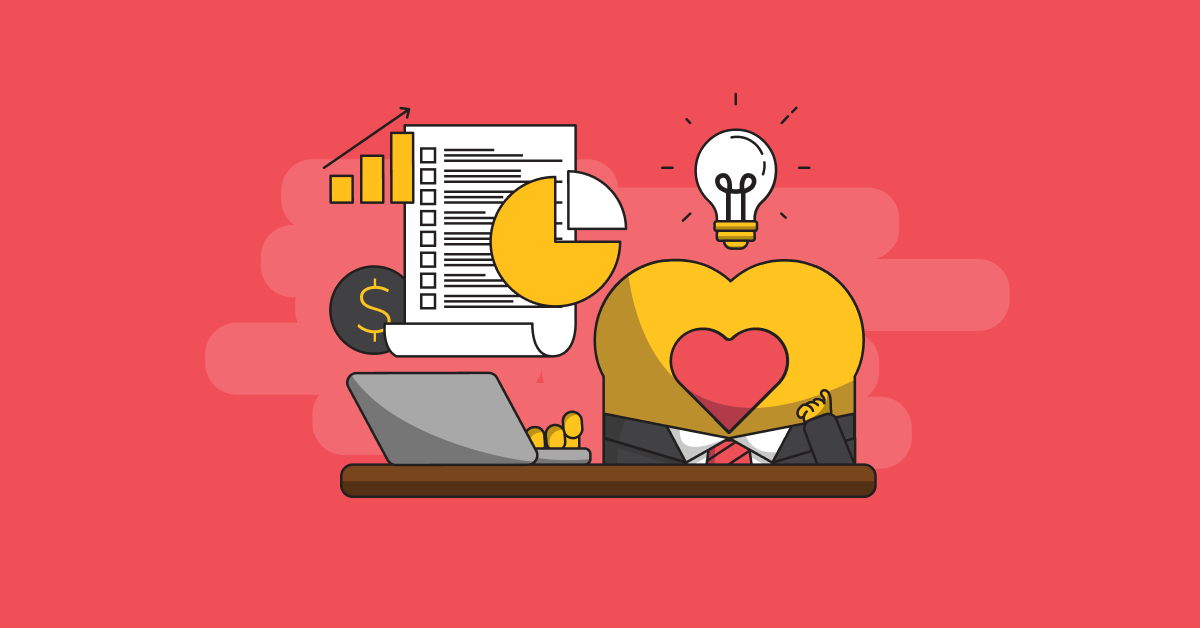 Aligning sales and marketing teams can result in increased productivity and better overall revenue for any organization. However, nearly 78% of B2B enterprises suffer from misalignment between their sales and marketing departments. This is costing them 10% of their annual revenue.
Today, sales and marketing teams work with a customer-first mindset. To achieve success, these departments must put a premium on crafting and delivering an experience that addresses and resolves their customers' pain points and problems.
Instead of working independently and taking different routes to the same goals, sales and marketing teams need to band together and collaborate closely to unlock untapped business opportunities, discover new revenue streams, and land more customers and deals.
Sales and marketing alignment has become increasingly important. The following eight steps will guide organizations to unify disparate departments and win new business.
Learn Combine Efforts to Identify and Create Buyer Personas
Modern sales and marketing teams must recognize that identifying their buyer personas is essential to their alignment, and ultimately, their collective success.Personas guide sales and marketing departments to their goals.Personas may be fictional representations of your customers. But this is where marketers derive the answers to crucial questions: "Whom are we talking to? Who are we creating this for?". Your customer personas will give you clarity when creating projects on content, demand generation, as well as SEO strategies.

To identify and create accurate personas, marketers need to collaborate with salespeople. Sales teams are the ones on the frontline facing and dealing with customers. They have a deeper understanding of their customers' wants, needs, and expectations. When it comes to shaping your buyer personas, sales teams can bring you qualitative, first-hand information!

Deliver Multifunctional Content Across Platforms
One of the biggest, perhaps the most common causes of misalignment between sales and marketing teams is that each department creates and delivers content based on its own rules and interpretation of its customers and their needs and goals.Both groups may be able to create and provide great content, but if there's a disconnect, customers won't be receptive and responsive. Instead, they'd end up confused and frustrated and likely drop off sales and marketing funnels.One surefire way to correct this is to have both teams in the same room and discover together what information would benefit prospects at specific stages in the buyer's journey. Providing the best content, customer service, and personalization to pipeline efforts will lead to more collaboration and transparency between sales and marketing teams.
Establish Baseline Data
Establishing baseline data is critical to the success of both sales and marketing teams. Although this task is for marketers, having baseline data benefits both departments as it helps them make accurate budget plans and accelerate decision-making.Baseline data is beneficial in planning subsequent campaigns. In addition, teams can measure the cumulative effect of marketing collaterals, mainly promotions, which can also aid sales teams moving forward.However, most enterprises don't bother organizing and establishing baseline data. This process requires much patience to develop consistent and statistically significant baseline data without compromising a substantial portion of their budget.

This has to change. For marketing and sales teams to align, they need to have a singular version of the baseline date by which they can measure their current efforts against.

Contextualize the Data
Reconstructing the customer journey into a single customer experience is imperative for a sales and marketing partnership to truly work. To do this, both teams need to contextualize data.Contextual data is the background information that provides a much more expansive understanding of their customers. Sellers and marketers have different perspectives regarding strategies, funnel progression and outcome. Although their views are diverse, they must recognize that these are not mutually exclusive.By adding context, sales and marketing teams can adhere to the same framework and be on the same page when qualifying leads, prioritizing target personas, and so on.
Sync Assets and Resources Used by Both Teams
Sales and marketing teams may have different approaches and routes to success, but the goals remain the same. Unsurprisingly, both departments access similar tools and resources to reach those goals.Thus, companies must synchronize assets and resources used by both teams. B2B digital marketing can help align sales and marketing teams as it holds the keys to communication channels with potential customers.When you develop intelligent sales enablement materials, your teams can work together to deliver insights and recommendations. Consider leveraging sales and marketing automation so that both groups can gain insight into prospects and customer behavior through automation tools.
Communication and Transparency
Companies must build a culture of open and constant communication between teams. When communication between your sales and marketing teams is unhindered, transparent, and convenient, information can be flown and shared freely from department to department.Both teams can quickly tell each other what's working and not, allowing them to configure their strategies almost instantly. By keeping communication lines open and transparent, sellers and marketers can focus on targeting the best-qualified leads and engage each other on an ongoing basis with content creation, strategy planning, and campaign building and execution.
Define Shared Metrics of Success
If sales only focus on closed-won opportunities, and marketing only cares about lead scores and MQLs, then each department will measure success by different standards indisputably. This accentuates the gap between the top and bottom funnel, as both functions need to build off each other and ultimately nurture leads to conversion.To encompass an entire sales funnel, both teams must align on at least one or more metrics that definitively represent measures of success.
Analyze and Utilize Sales Feedback
Marketing teams need the genuine opinion of salespeople so they can learn what resonates with people. Marketers are only human; they can't always generate high-quality leads. So can salespeople. A constant feedback loop needs to exist between the two teams.Marketers and sellers need to have regular meetings (monthly or even bi-weekly) with the sales team. Together, they must create processes that enable salespeople to share customer feedback with the marketing team. At the same time, marketing can pull insights from the data they collect from customer engagements. Then, forwarding those insights to salespeople can help them understand client preferences better.
Sales-Marketing Alignment: Not a Nice-to-Have
Organizations that have successfully aligned their sales and marketing teams enjoy impressive results. As much as 32% higher revenue, 36% more customers retained, and 38% higher win rates.
Sales-marketing alignment becomes even more crucial as the business landscape becomes increasingly competitive. So essential that it's no longer an option. If you don't have your sales and marketing department in tune with each other, now is the perfect time to fix that.
Learn More